Following the Nevada Legislature's proposal of bill SB231 on March 8, which allocates nearly 250 million dollars specifically to the salaries of teachers and other district employees, Governor Joe Lombardo authorized a nearly two billion dollar increase to public education funding on May 31. Despite the newfound money, an immense and immediate pushback by Clark County School District prevents teachers from receiving even a penny of that funding.
Speaker of the Nevada Assembly Steve Yeager commented on the situation, "The best investment we can make in Nevada's future starts with our students, educators, and support staff … With record revenues, Legislative Democrats are committed to adding an additional $250 million more to attract and retain highly qualified education professionals." Yaeger's statement makes two points clear: that the money is readily available, and that the money is specifically for teachers and support staff.
Every two years teachers enter a contract that establishes their pay, benefits, and responsibilities, which also provides protections from being fired or quitting. Following the 250 million dollar budget increase, the Clark County Education Association (a union of teaching professionals) began negotiating new contracts for teachers and staff.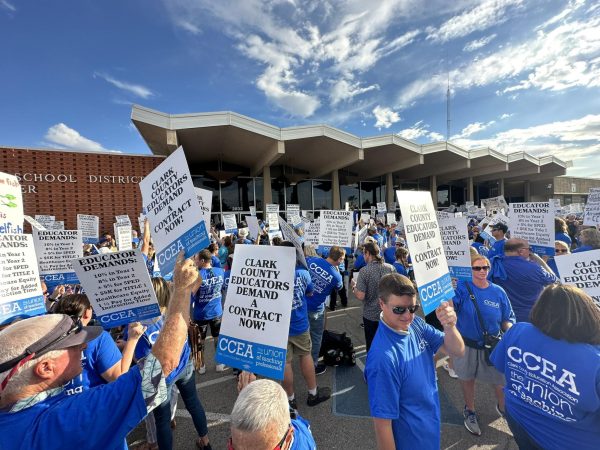 Teachers demanded an 18 percent raise over the course of two years. Superintendent Dr. Jesus Jara counter-offered an 8 percent raise over two years, falling nearly 10 percent short of the CCEA's goal. In 2022, Jara received a nearly 24 percent increase to his salary, going from 320,000 to 395,000, an increase that dwarfs every other proposed contract for teachers.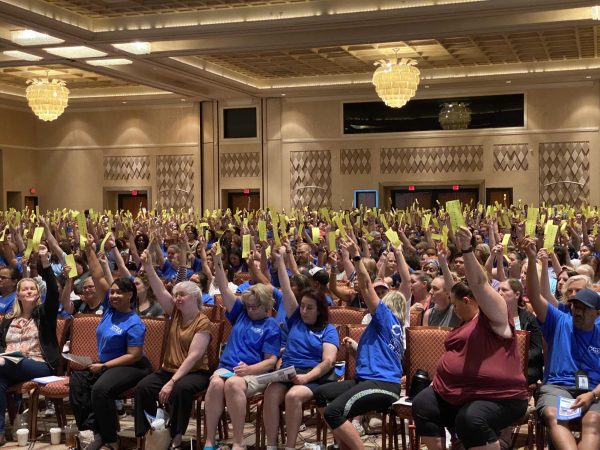 Teachers began the school year on August 7, 2023 without a contract or a raise, despite district administration receiving a 20 percent raise over the last two years.
At Sierra Vista High School, teachers started protesting on the first day of school. Ms. Hollowood, a CCEA representative and teacher at Sierra Vista, has been at the forefront of the demonstrations, organizing rallies outside the school every Tuesday and Thursday morning. "We've organized protests and rallies in front of the school every Tuesday and Thursday, from 6:20 to 6:40 in the morning … [Right now] about 30 teachers have protested, but anyone can participate, everyone helps."
On August 22 Judge Jessica Peterson warned the union against a strike. Nearly a month later, on September 14, the Nevada Supreme Court and the Eighth Judicial District Court ruled that using sick days to perform a rolling strike was illegal. Despite the CCEA's limited options, it still plans to pursue alternative forms of work action.
In response to unsuccessful negotiations, inadequate offers, and unfavorable rulings, the union voted to stop working past contracted time, meaning teachers will work no more than their contracted 7 hours and 11 minutes.
On August 26, the CCEA called on Governor Lombardo to end the stalemate. Lombardo has so far been unsuccessful, voicing his frustrations at the Nevada Teacher of the Year award ceremony on September 19. "When I ran for governor, I promised to fix the education system … The reason why there are vacancies within the education environment, [is] because they don't feel they are properly compensated. And I agree." Governor Lombardo has been a consistent supporter of the aforementioned education increases.