As summer draws to a close, the time comes to prepare for a fresh start and embrace the new school year. The annual back-to-school season is known to be dreadful and nerve-wracking. For the upcoming school year, Sierra Vista High School strives to welcome students with the best educational environment, offering new opportunities for growth, learning, and forming long-lasting connections. For the newcomers or returning students anxious about coming back-to-school, Sierra Vista creates organized events and builds a welcoming school environment for students to excel in for the upcoming school year.
Overseeing the halls, Sierra Vista High School's campus security monitors regulates and ensures the safety of students. Campus security monitor, student-body favorite, Ms. Penina Wiley, better known as Coach P., shares her insight on the new phone rule enforced this year. "When I was in school we weren't allowed to have our phones…" says Coach P., "I probably couldn't go without my phone all day which I think a lot of adults would agree. But, I do think not being allowed to have them during instructional time is good. It gives you guys a chance to pay attention to what is being taught because phones can be very distracting." Campus security monitor, Coach Brett Terry, adds "I think the biggest thing is having the complete staff buy in with the new policies. I think the entire staff has really bought into these policies to enforce it so it's not just the campus monitors enforcing these rules."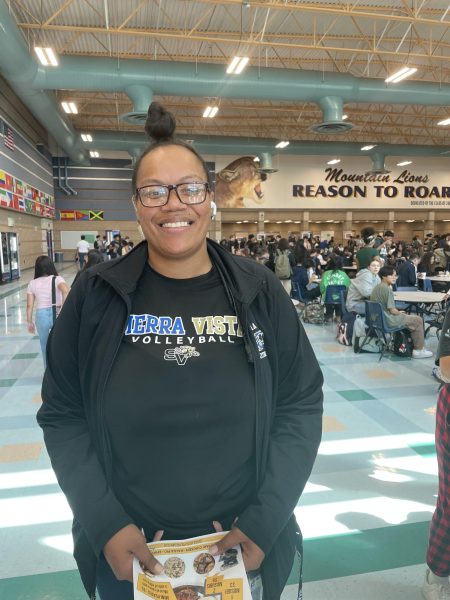 Recognizing students' mental health needs and ensuring they are met, Sierra Vista has implemented various measures for mental well-being. Counselor, Ms. Shayna Segal, addresses the importance of mental health for students, "The school is focusing on making students feel welcomed emotionally by creating a sense of togetherness by hosting events and having clubs on campus that students can be a part of. I think just showing that we're happy to be here and that we're available to help helps students to feel better about emotionally coming to school." Segal also adds, "As a counselor, I think that having my door open and available to the students that need me is my most important rule but getting to know students on a deeper level is important for us as a whole school."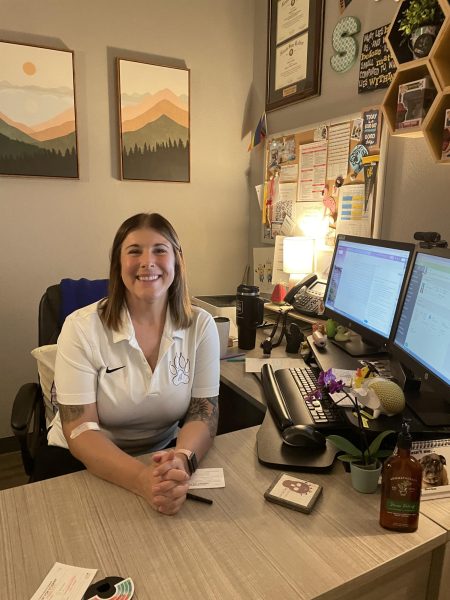 Sierra Vista High School's Student Council, a student-run administrative organization, has passionately worked into creating a warm welcome for students. Student Body President, Sienna Nepa (12), gives a glimpse behind the scenes sharing "Student Council has done so much to create the most inviting welcome back experience. In June, we came in every day for three weeks to plan out the entire year, design and assemble decorations, and prepare for the welcome back spirit activities themselves." Along with this, Nepa advises to "Look forward to themed sporting events, supply drives to give back to the community, expanded  dances and events, inclusive pep rallies and assemblies, and creative merch." and encourages everyone to take advantage of the new events and opportunities Stu-Co is implementing this year. As Student Body President, Nepa shares her advice for incoming freshmen and returning students. "My biggest advice would be to get involved…Getting involved can increase your networks amongst students and staff and also create lasting memories that will impact your high school experience."
Entering high school may be intimidating or  daunting for freshmen and even harder to navigate along the way. Seniors Bea Rodill (12) and Cole Crawford (12) pass down advice they wish they knew starting high school. Rodill shares "'Keep trying anyways,' is the advice I'd give to myself as a freshman. I didn't have the motivation to really do any work and such because it was during quarantine and everything was completely online. To me, that didn't mean anything so I stopped trying. Looking back now, I'm a little jealous that everything was at my disposal then and now I have to give it my all. I told myself back then that trying wasn't needed and now here's where I am; working extra hard when I shouldn't have had to." In addition, Crawford states "For freshmen, learn to take and give jokes out. Life doesn't always have to be really serious."
Incoming freshmen brace themselves for the high school experience. Freshman Ivan Walters, diligently prepares for the school year, sharing "To prepare for high school I study a lot and I play a lot of sports. The transition from middle school to high school is the change in the work curriculum." In addition, freshman Amalyana Raftery shares her experience of high school so far "It's been fun. I didn't have too high of expectations because everybody tells you high school isn't all it's hyped up to be but I think it's fun. I think we have a lot more freedom and it's just overall a different experience." 
Sierra Vista High School welcomes all students, whether returning to the classroom or entering high school halls for the first time, to an educational and enjoyable school year.  High school remains a time to build connections and experience different opportunities. Set yourself up for success through following these tips.