A Party on Mount Olympus
Sierra Vista's Student Council hosted an "Olympus" themed prom at the Industrial Event Space on Saturday, April 1st. Though the event started at 7 p.m., some guests arrived fashionably late in bold statements of fur coats, feathered dresses, jeweled headpieces, black tuxedos, and much more stunning formal wear.
Student Council put great work into the event as they managed the decorations with green LED lights, artificial vines, plant walls, and miniature Greek sculptures. A decorative side table displayed various desserts for guests to help themselves and a bar to quench their thirst. The event also included a large gold photo booth where students lined up to capture some lively memories throughout the night.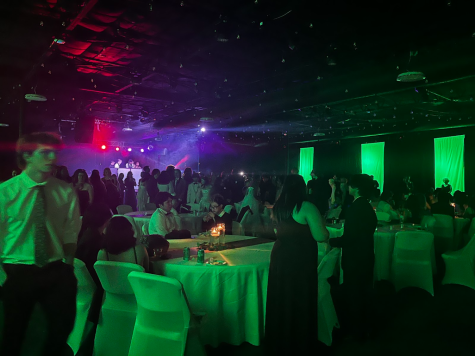 Students chatted up the room with friends and one student, in particular, spoke about her time at prom.  "I had a fun time at prom with my friend and boyfriend. We walked around the venue and tried some of the desserts placed on the table. We also met up with some other friends and exchanged compliments about our outfits"  mentioned senior, Ashlyn Mathews.
Regardless of the lack of promposals this year, students arrived at prom with groups of friends in limos and party buses as they mingled with each other. Throughout the night, students rushed and crowded the dance floor as the DJ in charge played songs by artists such as Bad Bunny, DJ Casper, Ed Sheeran, and Taylor Swift. Some of the school chaperones also enjoyed the event as Ms. Jacqueline Joseph and Mrs. Camie Noll were seen swaying to the rhythm of a few songs.
As the evening continued, seniors Aidan Operana and Shaina Rae Sta Ana won the spotlight for prom king and queen. The two proudly claimed their crowns on stage as the crowd roared with excitement.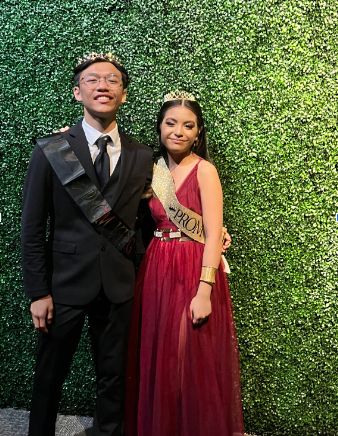 The queen of the night shared her words of gratitude, "Prom this year was amazing! I had so much fun and I'm glad I got to spend it with so many friends. It's a night I will never forget, especially since it's my final prom. Thank you to everyone that put it together!" stated Sta Ana.
As for our king, "prom was an awesome experience," added Operana, "I thought the Industrial Event Space was a great venue for this year as it was large enough to easily accommodate the crowd, yet cozy enough to ensure the event was social. The dance floor was lively and the photo booths were great!"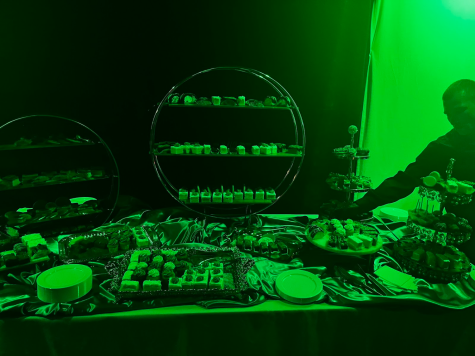 As the school year wraps up, this year's prom marked another core memory for students to cherish for the rest of their lives.